Tree Care News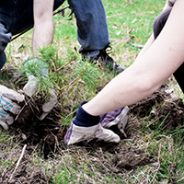 The weather in the Chicago area can be extremely volatile.  Between the Canadian arctic air, Lake Michigan wind chills, cold and damp springs, and hot summers, it sometimes makes me wonder why I still live here.  If the wild changes in weather are difficult for us to deal with, it is also difficult for the trees that we care for. I enjoy the different seasons of the Chicago area.  In the beginning of March, it snowed just a couple more times, covering the trees and letting us know that winter doesn't officially end until March 20.  From the...
read more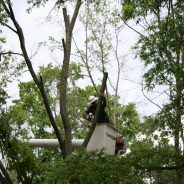 But wait, there should be more, right? I'm writing today to share a fundamental belief about you and your trees and shrubs.  Let me explain, you wouldn't take a prescription from your doctor without a visit first?  Then why would we randomly sign up for yearly tree services from a landscaper or lawn care company or big box service provider to help your trees? All too often we are going, going, and going. Seldom do we have the time to slow down to the speed of life.  What I'm proposing is before one signs up for the next...
read more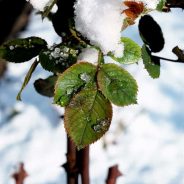 A row of attractive shrubs can function as a tasteful boundary between adjoining properties and as an effective barrier for keeping out stray pets and animals. Shrubs can also be an important part of an appealing landscape design. Yet without regular care, pruning in particular, shrubs can turn from a beautiful border or feature into an unkept eyesore. Most people believe that pruning is a job for the summer and fall seasons.  While it is best to prune certain types of trees and shrubs during these seasons, there are shrubs that benefit from...
read more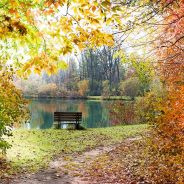 It may be hard to believe but the winter season is but a few days away. Many homeowners in the area spend the fall getting themselves and their property ready to handle the cold, snowy conditions of the winter, and this preparation should also include tree care and maintenance. Just like you and your home, your trees need to be properly prepared to withstand the harsh weather conditions so they can be healthy in the spring. Hot, dry summer conditions can make trees vulnerable to infestations and damage from the winter storms. These tree care...
read more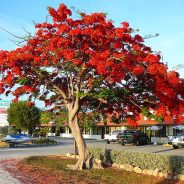 If you feel your trees are carrying the Emerald Ash Borer, you should know what they look like. Most insects are bright, emerald green with metallic casings. Most species are brighter than most beetles. Your trees will also let you know if it is infected. Bark splitting can be an indication of an Emerald Ash Borer. Exit holes made from the insects can be an indication as well. Look for sawdust and excrement as well as D-shaped holes upon emergence. It is also suggested that woodpeckers feed on Verticillium Wilt or Anthracnose. If you happen...
read more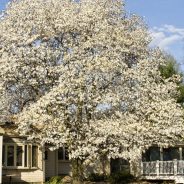 With our years of experience, we can handle any insect and bug problem you may be having with your trees. Our company can handle fertilizing, pruning, spraying, cabling, removing and preserving. We are experts in saving trees from disease and insects, such as Verticillium Wilt or Anthracnose. If you seem to have this insect problem, read further for some help. Tree's can be a large investment for your property. Whether they have been on your property for years or you just planted a new tree, you need to make sure they are kept healthy....
read more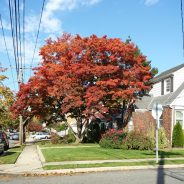 Hendricksen Tree Care can handle your Emerald Ash Borer problem. In many cases if the tree is infected for a long period of time, it may have to be removed to prevent the spreading of the insect. If the tree seems to be healthy, pesticides can help eliminate the insect while still preserving the tree. This is the our main goal, tree preservation. By ensuring the tree is healthy enough, the insecticides can be injected into the tree without harming it. In some cases, combining certain insecticides can be added to the tree to eliminate the EAB...
read more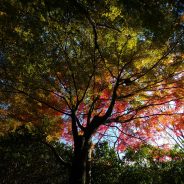 If you live in an area where EAB have been found, prevention can help your trees. Insecticides can be injected into the tree to prevent the EAB from inhabiting your ash trees. But we aware that it is very difficult to save an ash tree once the insect has created a home. Call us with any questions or estimate inquires. Tree preservation is our first goal when protecting with your ash trees.
read more