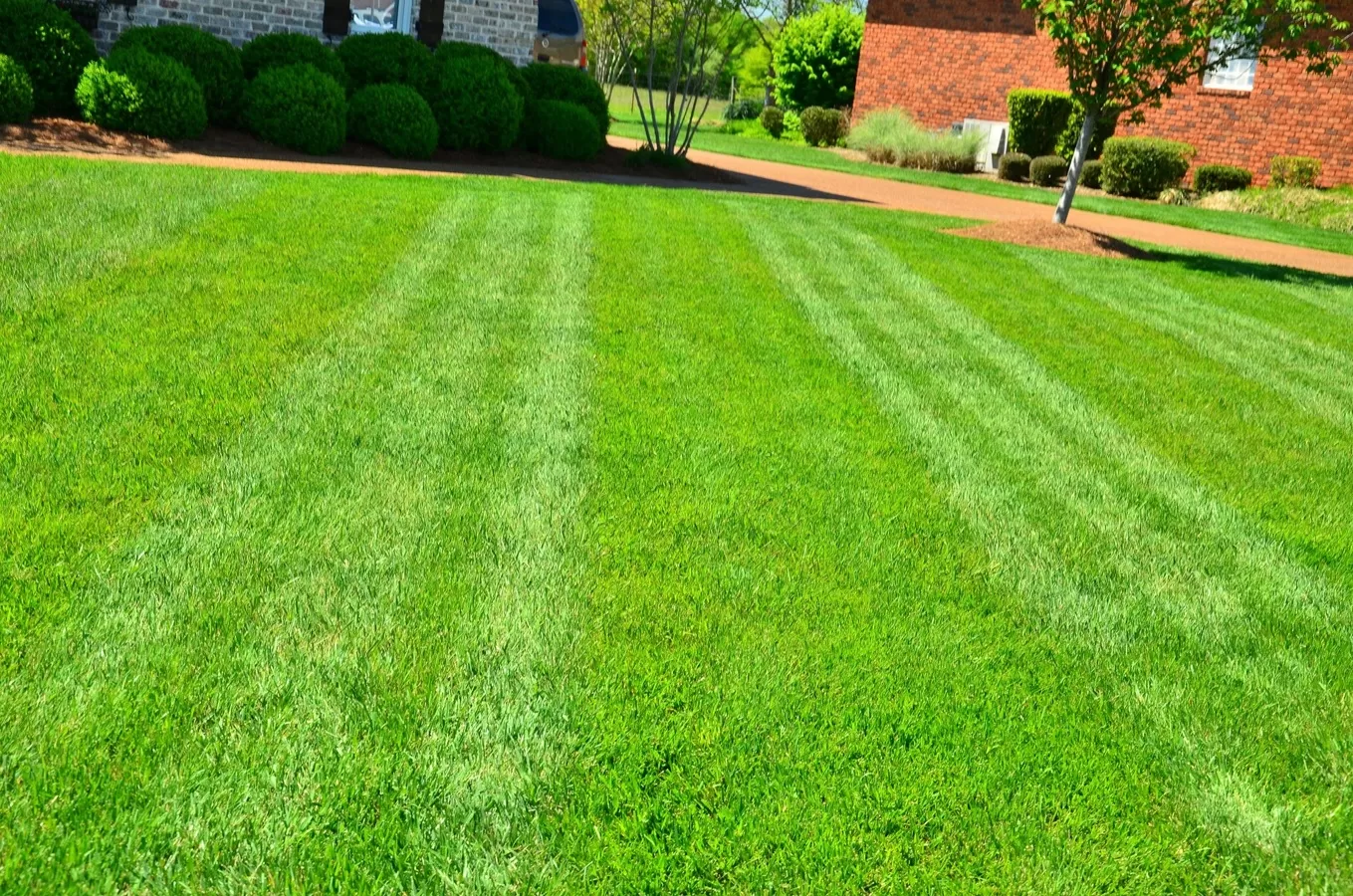 Having a healthy, green lawn is not only aesthetically pleasing, but it's also vital to maintain the health of your grass. A lawn needs proper nutrition and hydration to remain strong and lush. An overabundance of water can leave your grass vulnerable to mold, while a lack of water or nutrients will weaken its structure and make it more susceptible to diseases and invasive weeds. To keep your lawn looking great, it's important to give it the right balance of nutrients and water for optimal growth.
Hendricksen Tree Care offers comprehensive lawn fertilization and weed control for residential and commercial property owners in the Vernon Hills, IL area. Proactive fertilization during the growing season can promote healthy, lush growth and minimize turf diseases. Weed control applications will also help protect your lawn by reducing the number of weeds that emerge, ensuring your lawn is always looking its best. Let us customize a plan to fit your needs – our experts are here to help keep your property looking great year-round.
Lawn Fertilization
Water is essential for keeping lawns healthy and growing, however, it is also important to ensure adequate nourishment. Without the proper nutrients from fertilization, grass can become weak, diseased, and sparse. By supplementing the natural nutrients contained in soil with fertilizer applications strategically administered throughout the year, grass can thrive. Fertilizers provide an abundance of needed nutrients at ideal times of the season for fully developed and healthy lawns.
Taking care of your lawn is a job that deserves special attention. That's why we make sure to use the proper fertilizer blend and apply it in just the right amount. Over-fertilizing can cause more problems than it solves, resulting in wilting, burning, stunted growth, and root damage that could put sections of your lawn in danger. Our fertilizer applications will make sure your lawn gets the nutrients needed to stay healthy and vibrant.
At Henricksen Tree Care, we understand that maintaining a beautiful lawn requires more than just water and sunshine. Our knowledgeable team is prepared to take an in-depth look at your grass type before determining the best fertilizer solution for you. We use slow-release granular fertilizers that deliver nutrients over time, so your lawn has a continual food supply throughout the season. Of course, if your lawn is having additional issues, we can provide customized applications to help revive it.
Weed Control
We recognize how important it is to have a healthy and weed-free lawn. Healthy lawns have strong root systems that can choke out weeds before they become established. However, weeds can still appear in vulnerable lawns, requiring some way to get rid of them. Our experienced professionals can help protect your lawn with preventative treatments and eliminate existing weeds with post-emergent treatments tailored to the needs of your grass type, soil condition, and the types of weeds found on your lawn. We provide pre-emergent treatments during each visit and follow up visits after post-emergent treatments to ensure effectiveness. With our expertise, you can enjoy a lush and weed-free lawn all year long.
Lawn Fertilization and Weed Control from Hendricksen
With our tailored fertilizer and weed control services, you can ensure your lawn remains beautifully healthy. Our specialized treatments will help protect against weeds and diseases while strengthening the vitality of your grass. Invest in a lush garden with us today!
You can call our professionals at Hendricksen Tree Care at (847) 348-8302 for our lawn fertilization and weed control services in Vernon Hills, IL.
---
Reviews:
Review by Steven Curl
Tree Care Services
Rating

"They took down a pine in my front yard. They did a great job at fair price. Highly recommend, would hire again."
---
Review by Scott Hansen
Tree Care Services
Rating

"Great tree trimming company very professional. Upfront with your costs. Considerate of your property."
---