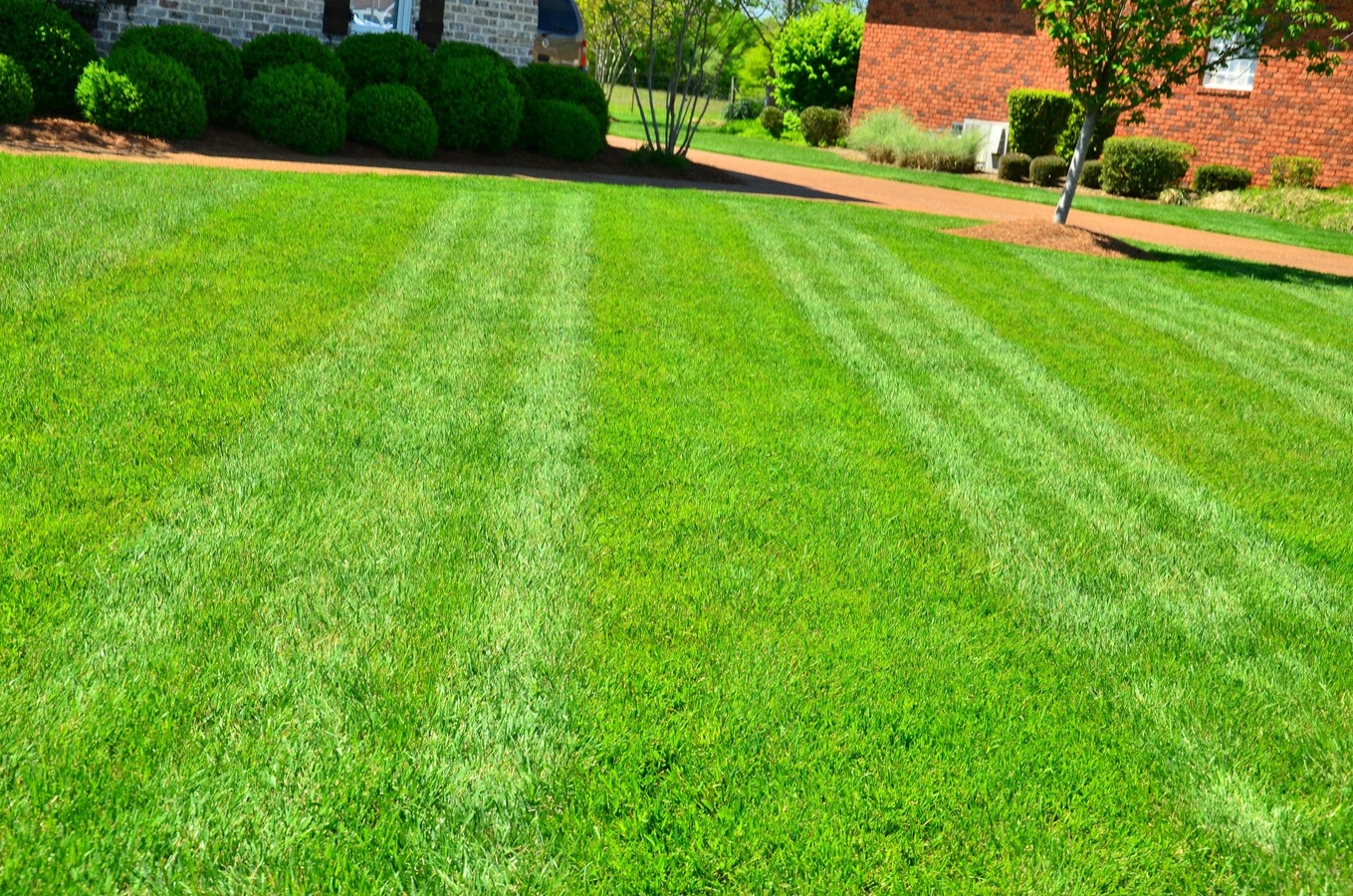 Lawns need a proper amount of nutrients to stay healthy and grow to their best potential. When lawns have the proper nutrients to grow thick, they can fight off diseases and weeds before they are formed. If your lawn does not get enough water or nutrients, it will get weak and more vulnerable to weeds and diseases.
Hendricksen Tree Care offers residential and commercial lawn fertilization and weed control in Libertyville, IL, and the surrounding areas. We will fertilize your lawn based on its needs throughout the growing season. This will allow it to grow to the desired thickness and prevent the formation of weeds.
Lawn Fertilization
Water is crucial to keeping your lawn healthy, however, grass also needs nutrients so it can grow thick. Even through the soil does provide nutrients to your lawn, there should be additional nutrients provided via fertilization. Fertilization helps the nutrients get into your lawn for the proper season.
It is important for fertilizer to be applied properly as improper use can cause issues for you lawn such as burning and stunted growth as well as root damage. Our professionals are trained in applying fertilizer and will use just the right amount for your type of grass.
Our professionals will make a decision on the type of fertilizer based on the type of grass you have and the time of the year. We use a slow-release granular fertilizer which delivers nutrients gradually to keep your lawn thriving. If your lawn is struggling, we will apply fertilizer as needed to help it grow better.
Weed Control
Healthy lawns have strong root systems that can choke out weeds before they become established. However, weeds will appear in vulnerable lawns, and it is difficult to get rid of them.
Our arborists will also use preventative treatments for lawns that are at risk of getting attacked by weeds. However, if your lawn already has weeds emerging, we will make sure to use the post-emergent treatments to eliminate the weeds. The decision on what type of weed treatment is used at your property is based on the type of grass, soil condition, and the type of weeds present. We will apply a pre-emergent treatment to your lawn at each visit and then after the post-emergent treatments, we will visit your lawn to ensure the treatments are working.
Lawn Fertilization and Weed Control from Hendricksen
When you fertilize your lawn properly, it will help it stay healthy and fight off weeds and diseases. Working with our professionals will provide you with peace of mind that your lawn will be properly fertilized and weed free.
Call Hendricksen Tree Care at (847) 348-8302 for our lawn fertilization and weed control services in Libertyville, IL, and the surrounding areas.
---
Reviews:
Review by Steven Curl
Tree Care Services
Rating

"They took down a pine in my front yard. They did a great job at fair price. Highly recommend, would hire again."
---
Review by Scott Hansen
Tree Care Services
Rating

"Great tree trimming company very professional. Upfront with your costs. Considerate of your property."
---