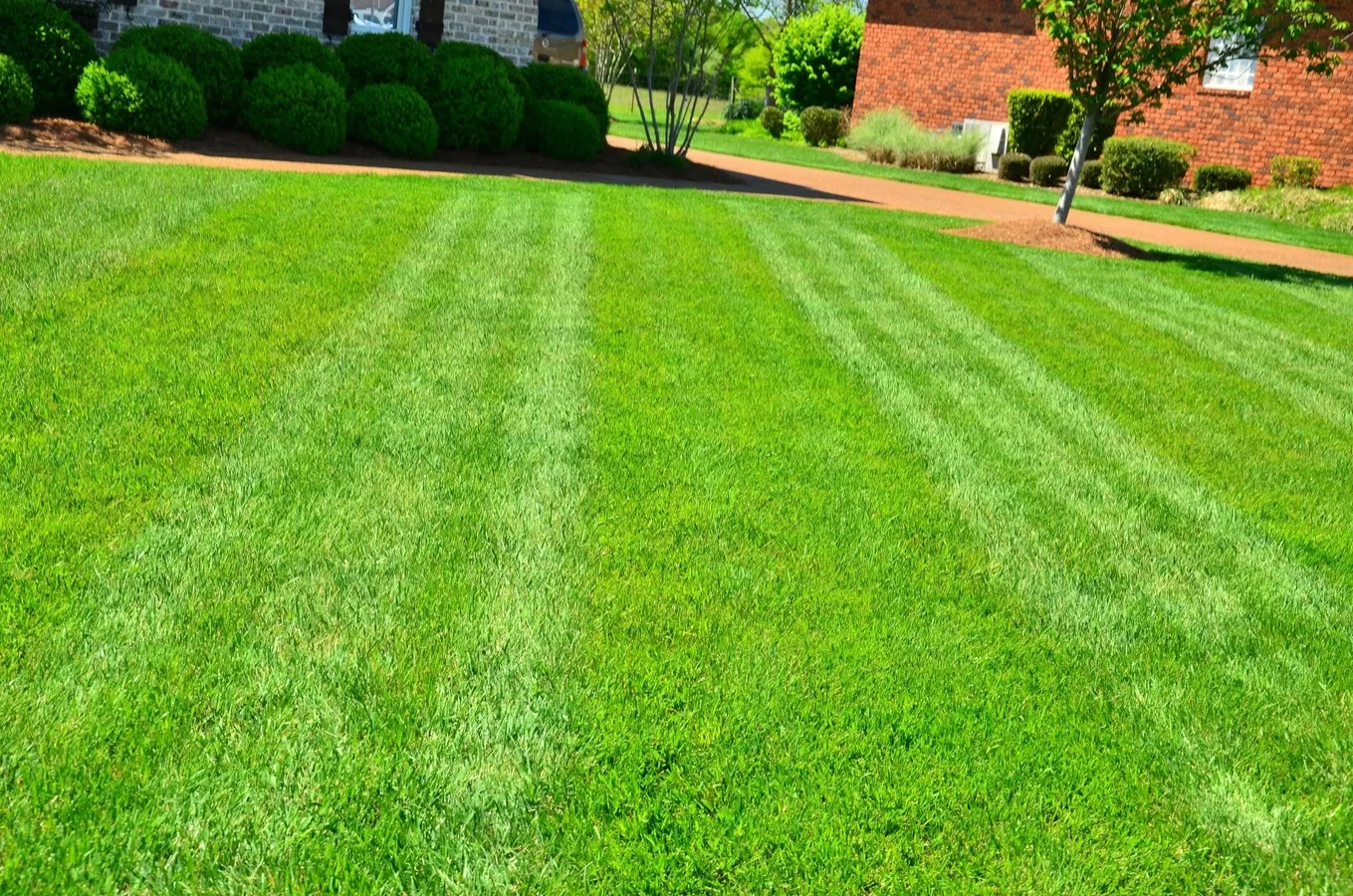 When it comes to caring for any living plant, proper nutrients are essential in order to promote healthy growth and strong, lush foliage. The same is true of lawns, and fortunately there are a multitude of options available to ensure your lawn is properly fed. With regular fertilization, your lawn can be well-balanced and attain the maximum potential of its growth. Furthermore, providing supplemental water can prevent dryness and give the grass an extra boost throughout summer months. Most importantly, a healthy lawn will display strong resistance when confronted with weeds and diseases that other weakened grounds have difficulty overcoming. Make sure your turf stays at its peak performance with the right level of nutrition today.
Hendriksen Tree Care offers residential and commercial lawn fertilization and weed control in Glenview, IL. Our skilled technicians utilize the latest techniques in fertilizer applications at specific points of the growing season to promote healthy, lush growth. We also provide thorough weed control applications to prevent the emergence of undesirable weeds that may impede a beautiful landscape. Our arborists provide expert analysis before every application in order to personalize each service plan tailored to your needs. We understand how important it is for homeowners and business owners alike to maintain an attractive outdoor space, and Hendriksen Tree Care stands ready with the professional services needed to do just that.
Lawn Fertilization
Water is important when it comes to the health of a lawn, however healthy grass growth requires more than just regular watering. In addition to its required nourishment from water, a lawn also needs essential nutrients that can be found in the soil. Artificial fertilization can help maximize the nutrients already in the soil and provide your lawn with an optimal level of nutrient support through every season. By regularly adding fertilizer to your lawn, you will be helping your grass grow thicker and greener all year round.
Taking extra care with applying fertilizer is vital for maintaining a healthy lawn. Too little or too much of any one nutrient can cause issues in your turf such as wilting, burning, and root damage. We make sure to only apply the right blend and amount of fertilizer to keep your lawn looking its best and give it the nutrients it needs without causing any damage. Our focus on proper fertilization will make sure that your lawn stays nourished and beautiful for years to come.
At Henricksen Tree Care, we take great care to ensure that your lawn receives the type of fertilizer it needs for the best results. We recognize that different types of grass require their own specific blends, so we carefully assess the grass to decide which fertilizer will be most beneficial. We also know that some lawns may require additional help, which is why we offer more frequent applications throughout the season in order to get them back on track. If you're looking for expert lawn care services, look no further than our team.
Weed Control
As trusted lawn care professionals, we understand how difficult it can be to eradicate weeds from vulnerable lawns. That is why we're here to help. Our professionals use a preventative approach, regularly applying pre-emergent treatments to your lawn in order to keep weeds at bay before they can become established.
If you already have weeds in your lawn, our post-emergent treatments will eliminate them as quickly and painlessly as possible. We always conduct an assessment beforehand to ensure the weed treatments used are appropriate for the grass type, soil condition, and specific weeds present on your lawn. Following post-emergent treatments, we make return visits to double check on their effectiveness.
Lawn Fertilization and Weed Control from Hendricksen
Our expertly tailored fertilization and weed control services safeguard your lawn against weeds, diseases, and other harmful elements. With these measures in place, you won't have to worry about any threats affecting the health of your grass, so healthy turf is guaranteed.
You can call our professionals at Hendricksen Tree Care at (847) 348-8302 for our lawn fertilization and weed control services throughout Glenview, IL.
---
Reviews:
Review by Steven Curl
Tree Care Services
Rating

"They took down a pine in my front yard. They did a great job at fair price. Highly recommend, would hire again."
---
Review by Scott Hansen
Tree Care Services
Rating

"Great tree trimming company very professional. Upfront with your costs. Considerate of your property."
---