Trees provide many benefits for a property from producing fresh oxygen to enhancing the natural beauty.  In order to keep your trees healthy and vibrant, you must make sure that they are properly cared for and maintained.  One of the most important aspects of tree maintenance is tree pruning and trimming.  Tree pruning must be done to remove branches that have become broken, dead, decayed, or affected by a fungus that can cause harm to the rest of the tree.  Removing these branches will improve the appearance and structural integrity of the tree, and help keep it healthy.  Our arborists at Hendricksen Tree Care are ready to provide full tree pruning and trimming services for residential and commercial properties in Glenview, IL.
Tree pruning is a job better left to the professionals because it is a dangerous job and you can cause additional harm to your trees if you trim the wrong branches.  The professionals of Hendricksen Tree Care have years of experience providing tree trimming services.  We can effectively identify troublesome branches that are dead or diseased, and remove them without causing further damage.  We are also equipped to prune tree branches hanging over buildings, pedestrian walkways, and power lines.
Tree Pruning and Trimming Services in Glenview, IL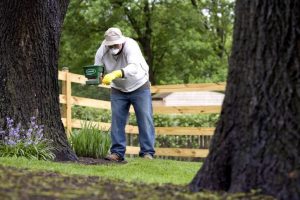 Each of our professionals at Hendricksen Tree Care is trained and ISA certified to provide tree pruning services for residential and commercial properties.  We will trim broken, dead, and decaying tree branches to help improve the appearance of your tree and promote new growth.  You can expect the following from our tree pruning services:
Better health and improved durability which will extend the life of the tree.
Trimming of broken, dangerous, or infected branches.
More sunlight to help promote new undergrowth.
Better resistance to invasive insects and diseases.
Better durability to withstand storms and high winds.
If any of the following is true of the trees on your property in Glenview, IL, call Hendricksen Tree Care for tree pruning and trimming services:
Branches close to the power lines
Branches over or on your home, garage, or other building
Branches that are loose, dead, or unsightly
Our tree pruning services can also be utilized to reshape your tree for a different look.  You should never let more than three years pass without having your tree pruned.
Contact Hendricksen Tree Care at (847) 348-8302 if you need professionals to prune or trim your trees in Glenview, IL.  Our experienced arborists know how to properly prune your trees to ensure that they are healthy, beautiful, and long lasting.
---
Reviews:
Review by Steven Curl
Tree Care Services
Rating

"They took down a pine in my front yard. They did a great job at fair price. Highly recommend, would hire again."
---
Review by Scott Hansen
Tree Care Services
Rating

"Great tree trimming company very professional. Upfront with your costs. Considerate of your property."
---