Like other living organisms, trees need water and nutrients to survive and the best way to ensure that your trees get enough nutrients is to fertilize them each year.  The nutrients contained in fertilizer help your trees grow healthy and strong and give them better resistance against harsh environmental conditions, severe weather, and insect infestations and disease.  You should make sure your trees are fertilized twice each year; once before the growing season in the spring and once in the fall to prepare them for the winter.
At Hendricksen Tree Care, we provide fertilization services in North Chicago, IL to properly fertilize trees on residential and commercial properties.  We also offer a tree fertilization program in which we will regularly fertilize your trees when necessary.  You can trust our professionals to apply fertilizer blends to your trees and shrubs that will help them grow strong and remain healthy.
Tree Fertilization Methods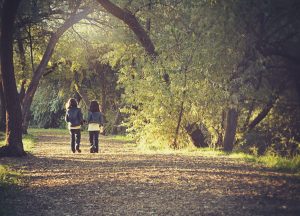 Our arborists will use one of two main application methods to fertilize your trees and shrubs; soil injection and direct injection.  We will determine the best method of fertilization based on the condition of your trees.
Soil Injection: For this method, we use a special tool that injects fertilizer directly to the root system deep in the soil. This method works best when the soil is compacted, and it puts the nutrients deep enough to ensure that they reach the tree roots with little competition from the grass roots.  We will assess your trees and shrubs to determine the right blend of macro and micro nutrients in the fertilizer.
Direct Injection: With this method, the fertilizer is injected directly into the vascular system of the tree. This is the most effective way to give your trees 100 percent of the necessary nutrients.  We will use direct injection fertilization if your trees have a nutrient deficiency.
Professional Tree Fertilization
Hendricksen Tree Care is dedicated to providing effective tree maintenance for your trees in North Chicago, IL and fertilization is an important part of this maintenance.  You can get your trees on our fertilization program to ensure that we don't miss an application at the beginning or end of the growing season.  Our arborists will fertilize your trees with the proper blend to help them remain healthy and grow to their full potential.
Give us a call at (847) 348-8302 for tree fertilization services on the northside of Chicago including Lakeview, Lincoln Park, Albany Park, Andersonville, and Wicker Park.
---