As much as we love caring for trees throughout Chicago here at Hendricksen Tree Care, we know that there are times when a tree must be removed.  The presence of a tree is always a positive one as they provide natural beauty, shade, and oxygen for your property.  However, different factors such as disease, insect infestations, and storms can cause damage to your trees and enough damage can cause them to be unstable.  When this happens, they are a danger to collapse which can lead to severe property damage as well as injuries.
At Hendricksen Tree Care, we will always do everything we can to get your trees back to health when there is an issue.  If we determine that a tree is too heavily damaged and must be removed, we can take care of it with our tree and stump removal services in North Chicago, IL.  Heavily damaged and unstable trees are very dangerous which is why you should never try to remove them yourself.  Our arborists are trained and equipped to fell trees safely, and we will make sure the stump and debris are removed from your property as well.
When Should a Tree be Removed?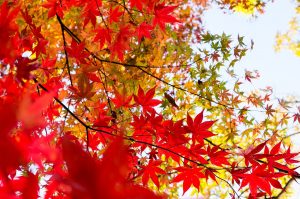 A tree must be removed when it has become so heavily damaged that there is a high risk of broken and falling branches or a collapse.  A collapsing tree can cause very serious damage to surrounding structures, vehicles, powerlines, and other trees as well as major injuries or worse.  You must call our arborists as soon as you notice a heavily damaged or unstable tree on your property before it has a chance to collapse.  We will assess the condition of your tree and start the removal if we determine this to be the best option.
Your tree will most likely need to be removed if it has experienced any of the following:
Serious damage from disease
Cracking in the main branch or trunk
Damage from an insect infestation
Major storm damage
Professional Tree and Stump Removal
At Hendricksen Tree Care, we can remove dangerous and unstable trees safely and effectively from your property.  Our arborists are properly equipped to fell trees in limited spaces without causing damage to surrounding structures, powerlines, or other trees.  We always follow ISA guidelines when removing trees and we will also remove the stump by grinding it 4-6 inches below the ground.  You will be able to lay new soil and seed over the area after the tree and stump are removed.
Contact our arborists at Hendricksen Tree Care for tree and stump removal as soon as possible if you have an unstable tree on your property.  Our arborists will evaluate the condition of your tree and determine the best method of removal to have the tree removed safely.
You can reach Hendricksen Tree Care at (847) 348-8302 for tree and stump removal in the north Chicago neighborhoods including Lincoln Park, Lakeview, Wicker Park, Andersonville, and Rogers Park.
---