There are a number of insects and diseases that can have a devastating effect on trees of all types in the Chicago area.  The symptoms of a tree disease or insect infestation may not be obvious at first, but the condition of your tree will quickly deteriorate if you do not react early to the problem.  It is important to check your trees for signs of a disease or insect infestation and contact a professional arborist as soon as you suspect a problem.  At Hendricksen Tree Care, our arborists can diagnose and treat trees affected by insects or a disease and provide preventative maintenance with our tree treatment and maintenance services in North Chicago, IL.  You can trust our experts to quickly diagnose your tree and provide effective treatments to get your trees back to health.
Tree Disease Treatment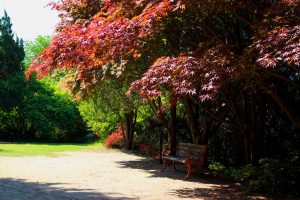 There are so many different diseases that can affect your trees which is why it is important to regularly check them for signs of a disease.  These diseases are typically caused by a fungus, bacteria, or drought-like conditions and they can damage trees by stunting new growth, rotting the trunk or branches, and killing the foliage.  You must look for the following signs of a tree disease and contact Hendricksen Tree Care if you believe your trees are affected:
Dark spots or white powder on the leaves
Foliage that is yellowing or dying
Weak or dying branches
Abnormal growths on the branches or trunk
Our arborists will start by assessing the condition of your tree to make a diagnosis.  After our diagnosis, we will discuss the best treatment options with you that will reduce the symptoms and restore the health of your trees.
Tree Insect Treatment
There are certain insects that can benefit trees but there are also plenty that can infest trees and cause serious damage that can lead to death.  The insects that are the most harmful to trees generally damage them in one of two ways; either by eating the foliage like a Japanese beetle or burrowing into the bark to feed on the wood and nutrients like the emerald ash borer.  Damage of both types can have devastating effects on a tree if the problem is not addressed quickly enough.
The most obvious signs of an insect infestation include small holes in the bark from insects that burrow inside the tree and skeletonization of the leaves from insects that feed on the foliage.  If you notice these signs, call our arborists at Hendricksen Tree Care.  We can determine which type of pest is harming your tree and advise you on the best treatment options to eliminate the pest.
We can treat your trees for insects in the following ways:
Bark spray
Canopy spray
Soil injection
Trunk injection
Tree Maintenance
The best way to help your trees resist disease and insect infestation is to provide proper maintenance.  We provide a range of tree care and maintenance services to preserve the health of your trees and help them better resist insects and disease:
Once a year treatment: This treatment is done each spring to give your trees the nutrients they need throughout the growing season.
Tree pruning: We remove branches that are broken, dead, or decayed to improve the health and appearance of the tree.
Organic tree fertilization: Our organic fertilizers keep your trees nourished through the growing season and during the winter.
Tree disease and insect prevention: We can apply preventative treatments to your trees and shrubs to help prevent diseases and repel insects.
Storm tree service: We can treat your trees after they have sustained damage in a storm.
Reacting quickly to a tree disease or insect infestation will help prevent serious damage.  Make sure you check for these issues regularly and contact the arborists of Hendricksen Tree Care to treat insects or disease with our tree treatment services.  We can accurately diagnose your trees and come up with a treatment that will best resolve the issue.
Contact Hendricksen Tree Care at (847) 348-8302 if you need maintenance or treatment services for your trees in North Chicago, IL.  We serve the northside Chicago neighborhoods including Jefferson Park, Andersonville, Albany Park, and Lakeview.
---