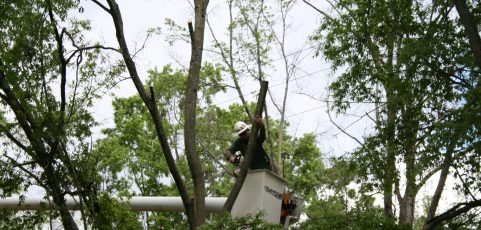 But wait, there should be more, right?
I'm writing today to share a fundamental belief about you and your trees and shrubs.  Let me explain, you wouldn't take a prescription from your doctor without a visit first?  Then why would we randomly sign up for yearly tree services from a landscaper or lawn care company or big box service provider to help your trees?
All too often we are going, going, and going. Seldom do we have the time to slow down to the speed of life.  What I'm proposing is before one signs up for the next year's tree and shrub services, ask your arborist or horticulturalist to drop in for a visit, review the charts on the bed so to speak, before spending hundreds of dollars on a spray program they may or may not need.  Let's build the relationship and try a different approach.
Why Hire a Professional Arborist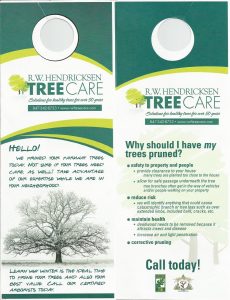 There are many people that hire a lawn care service provider or landscaper to provide care for their trees and shrubs.  However, what many people do not realize is that there is a clear difference in expertise between a landscaper or lawn care provider and a trained arborist.  You should make sure you hire an arborist to provide tree care services for the following reasons:
Arborists are highly trained to identify and treat a wide range of tree diseases.
Arborists provide services that landscapers and lawn care providers do not such as tree trimming and tree removal.
A professional arborist can safely prune trees near power lines and clean up broken branches and debris caused by storms.
A lawn care provider or landscaper can provide fertilization and pest control services for trees and shrubs, but not with the same level of expertise as an arborist.
When looking for a professional arborist to provide tree care services, meet with a service provider before making your decision.  You can determine their level of reliability and expertise by asking the following questions:
Is your company insured? You should make sure right off the bat that an arborist is bonded and insured to protect you from liability in the event of an injury or property damage.
Do you have credentials? A trusted arborist should have industry credentials from industry organizations such as the International Society of Arboriculture (ISA) and the Tree Care Industry Association (TCIA).  Hendricksen Tree Care is a TCIA accredited company and our arborists are certified by the ISA.
Do you have references? A reputable tree service will be happy to provide you with references from satisfied customers.
Do you provide estimates? Find arborists that provide detailed estimates and ask for estimates from different companies to compare prices.
What type of equipment do you use? This question is important if you do not want giant machinery like a wood chipper being used on your lawn.  Most companies will share their techniques and equipment with you.
How long will the project take? When comparing estimates, you should compare time estimates between companies as well as price.
Do you use proper safety equipment? Tree service is a dangerous job which is why OSHA requires arborists to always use personal protective equipment.
Choosing an Arborist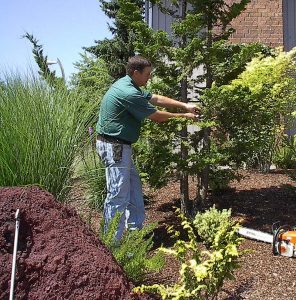 After meeting with several potential arborists to provide tree care services for your trees and shrubs, it is time to make a decision.  You should use the information you gathered from meeting with the arborists to decide which service provider will work best for you.  Remember, it is important to choose a service provider you can trust so you can establish a working relationship with your arborists.  Reputable arborists will take the time to know your trees and shrubs and create a personalized care plan to treat and maintain them effectively.
At Hendricksen Tree Care, our plant healthcare program combines traditional horticultural practices with the latest technology and environmentally responsible tree & shrub care.  Ultimately, this results in better pest management with less treatment materials, keeping your valuable trees and shrubs as green as possible.  Our program reduces chemical usage by up to 90% over traditional treatment programs while protecting the environment and your living assets.
Our arborists monitor your landscape to accurately identify pests that are present so that appropriate control decisions can be made right on the property while setting action thresholds for when action must be taken to control the pest.  Once monitoring, identification and action thresholds indicate control is needed, our technicians will make the appropriate treatment using the latest scientifically proven materials to control the pest.  Our system takes a holistic approach to pest and disease management, working to conserve beneficial insect populations.  We also investigate how cultural practices could reduce the insect and disease pressures on your property without using pesticides.
Although trees and shrubs are part of your landscape, it is best not to hire a landscaper to provide tree care.  The arborists if Hendricksen Tree Care are much more knowledgeable about the care needs for each tree species in Illinois.  Our professionals care about the health and appearance of your trees and we will form an ongoing relationship with you as we provide continued tree care and maintenance.  Well cared for trees are attractive and can add significant value to your home.
Please consider our Hendricksen Tree Care Arborists this time, you and your trees deserve more.