Fertilization is an important aspect of plant care and your trees are no different.  Proper fertilization provides your trees with the nutrients that they need to grow and defend themselves against harsh environments such as droughts, stress, harmful insects, severe weather, and disease.  It is best to fertilize your trees twice per year, once in the spring at the beginning of the growing season, and once in the fall to give your trees the nutrients they need to survive the harsh winter weather.
At Hendricksen Tree Care, we provide tree fertilization services in Arlington Heights, IL to ensure that trees on residential and commercial properties are properly fertilized.  Our experienced arborists will help determine which method of fertilization will work best for your trees and shrubs and apply it accordingly.
Methods of Tree Fertilization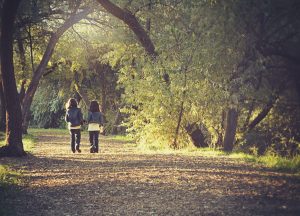 There are two main tree fertilization methods that are commonly used; soil injection and direct injection.  Each method is used for slightly different purposes.  Our arborists will inform you of your options and help you choose the fertilization method that we feel is best.
Soil Injection: With this method, the fertilizer is injected directly into the root zone of the tree using a special tool. Soil injection allows us to apply the fertilizer through compacted soil and beyond the roots of the grass to ensure that the nutrients reach the tree roots.  The blend of macro and micro nutrients included in the mix will be determined by our arborists based on the type and condition of your trees.
Direct Injection: With this method, we will directly inject the fertilizer into the tree's vascular system. This method helps ensure that the tree gets 100 percent of the fertilizer instead of losing out on some nutrients to the surrounding grass.  Direct injection fertilization is typically used to treat trees that have a nutrient deficiency.
Professional Tree Fertilization in Arlington Heights, IL
The professionals of Hendricksen Tree Care have years of experience providing tree fertilization services and we can recommend a fertilization program that will best suit your trees and shrubs.  Having your trees fertilized by our professionals twice per year will help maintain their natural strength and beauty.  Contact Hendricksen Tree Care at (847) 348-8302 to set up an appointment to have your trees fertilized in Arlington Heights, IL.
---
Reviews:
Review by Pavlin R. Panayotov
Tree Care Services
Rating

"I have a tree in the yard of a home that I own and rent that I thought needed to be removed. The branches were hanging over the neighbor's property and I did not want my tree to cause any damage. One tree removal professional was ready to remove the tree, but I called Hendricksen Tree Care for a second opinion. Bob Hendricksen came to my property and told me it is best to not remove the tree. He said that he could provide treatment for the tree that will help it live strong for another 10 years. He also mentioned that removing the tree could lead to issues with water pooling in the yard. Instead of removing the tree, Hendricksen Tree Care provided treatment to help it stay strong and healthy.
I want to thank Bob Hendricksen for providing treatment to save the tree, even though the treatment service cost less than removing it. His passion for providing excellent tree care saved my tree!"
---