Not only are trees beautiful features for landscapes and yards, but they also bring other benefits to your property. Trees provide properties with oxygen, extra shade, and wind resistance. The addition of a new tree has the potential to heighten the overall aesthetics of your property and even your property's value. But planting a new tree isn't as straightforward as it seems. Several factors must be taken into consideration when planting a new tree. Climate, soil condition, and whether there's sufficient space to grow will all affect how the tree develops.
If you want to plant a new tree, it's important to consult with our professional arborists at Hendricksen Tree Care beforehand. We offer tree planting services in Highland Park, IL. Such services guarantee that your new tree will be planted in an area that allows the tree to grow to its full potential. If needed, we also provide tree transplant services to uproot and replant trees that are growing in a tough spot.
Why Plant a Tree?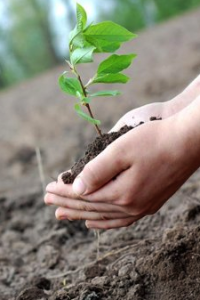 While a lot of individuals decide to plant new trees to improve the look of their yard — in turn potentially increasing their property's value — there are several other reasons to plant a new tree on your property. A new tree offers more shade which has the potential to cool your property's temperature, but it can also lessen cooling costs in the summertime. A new tree also produces more oxygen, improving air quality. It can help in protecting your yard from rain, which also reduces flooding risks. For many, planting a new tree is done as a family project, and the family works together to take care of it and see it grow.
Tree Planting
When deciding to plant a new tree on your property, you cannot just pick a tree; you need to give it some thought and consider what trees will thrive on your property. Fortunately, with our tree planting services, we can help with that. Our professionals assess the condition of the soil in your yard and assist you in picking a tree that suits such conditions. We also consider the types of diseases and common insects when deciding upon a tree, so we can help pick one that is more resistant. After settling on a tree, our arborists will then help figure out the ideal spot to plant it to ensure it gets proper sunlight and will have room to grow. If the tree isn't placed in the best area, then it likely will have to be transplanted or entirely removed in the long run.
Tree Transplanting
When a tree has been planted in a problematic area, it likely isn't getting the sunlight, nutrients, or the space it needs to properly grow. If this is the case, the best thing to do for the tree is to remove it and then replant it in a better spot. We, at Hendricksen Tree Care, provide complete tree transplanting services to relocate trees to an area that is more beneficial for its growth. We employ professional arborists, so we can ensure that your trees will be uprooted safely and replanted to a spot that is better for its growth. If you believe one of your trees needs to be transplanted, our professionals will assess the tree and recommend different options for you.
When considering planting a new tree on your property in Highland Park, IL, turn to Hendricksen Tree Care for assistance. Our professional arborists will examine your property and let you know what tree would be the best fit and where the best place is for planting. Contact Hendricksen Tree Care for further information about our tree planting or transplanting services by calling (847) 348-8302.
---