Every type of tree is dependent on getting enough nutrients, water, and sunlight to survive.  When a tree has enough nutrients, it will grow and develop to its full potential and have the strength to resist harmful insects and disease.  To ensure that your trees have the nutrients they need to survive, you should fertilize your trees once or twice every year.  The best time to fertilize your trees is in the spring to get them ready for the growing season, and in the fall so they have the nutrients to withstand the harsh winter conditions.
Hendricksen Tree Care provides complete tree fertilization services in Wilmette, IL to ensure that your trees get the nutrients they need to thrive.  We use fertilizer blends suited for your trees and shrubs so that they remain heathy and grow to their full potential.  If you want to ensure that your trees always get the fertilizer applications they need, you can be part of our tree fertilization program that includes regularly scheduled applications for your trees.
Tree Fertilization Methods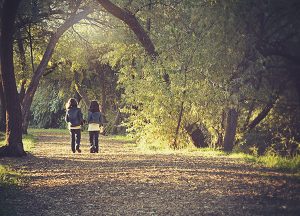 At Hendricksen Tree Care, we use two different methods to apply fertilizer to trees and shrubs; direct injection and soil injection.  Our arborists will decide which method of fertilization is best for your trees and which blend of nutrients is most beneficial.
Direct Injection: Direct injection fertilization involves injecting the fertilizer straight into the vascular system of the tree. This guarantees that your tree will get 100 percent of the nutrients which is beneficial for trees that are malnourished.
Soil Injection: This type of fertilization involves injecting the fertilizer deep into the soil with a special tool that allows the nutrients to get to the root system. With this method, we can bypass compacted soil and put the nutrients where the tree's root system will have less competition for the nutrients from other plants.  Our arborists will determine the best blend of macro and micro nutrients after assessing the condition of your tree.
Professional Tree Care Fertilization
The fertilization services provided by Hendricksen Tree Care will help keep your trees nourished so they can thrive in the growing season and survive the winter.  We also have a fertilization program in which we will put your trees on a fertilization schedule to ensure that they never miss an application.  Call Hendricksen Tree Care at (847) 348-8302 to learn more about our tree fertilization services in Wilmette, IL.
---