The parts of a tree that are the most susceptible to damage or decay are the branches and twigs.  It is common for the branches of a tree to become bent or broken, and they may also begin to rot or decay, become affected by a disease, or even die on the tree.  These branches must be removed from the tree with effective pruning to help prevent further damage and the spread of rotting or disease.  Tree pruning is also recommended if there are branches too close to surrounding structures or powerlines, and if you want to improve the shape or appearance of the canopy.  If your trees need to be pruned for any of these reasons, Hendricksen Tree Care can help with our tree pruning services in Wilmette, IL.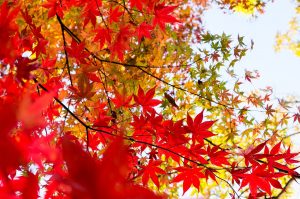 Tree pruning is an important part of tree care, but it is a difficult job that can result in further damage to your tree and even injuries if done improperly.  Trimming the wrong branch or making a bad cut on a diseased branch can be harmful.  Our arborists at Hendricksen Tree Care are well trained and equipped to effectively prune all types of trees.  We can trim branches in difficult areas like near buildings and powerlines and ensure the that appearance and health of your tree are improved.
Professional Tree Trimming Services
The ISA certified arborists of Hendricksen Tree Care will inspect your tree and ensure it is trimmed properly using our advanced equipment and techniques.  Our tree pruning services will result in the following benefits:
Removal of troublesome branches that are broken, decayed, or diseased
Better undergrowth from improved sunlight
Healthier and more structurally stable trees
Better resistance to wind and storms
Your trees may need pruning if they meet any of the following conditions:
They have branches that are broken, loose, dead, decayed, or diseased
Branches are spreading into the powerlines
Branches are too close to the home, garage, or other structure
Your trees have not been pruned in over three years
Your trees need to be reshaped
If your trees are due for a trim, contact Hendricksen Tree Care to have our professionals provide tree pruning services in Wilmette, IL.  Our arborists will safely and effectively prune your trees to help improve their appearance and maintain their health.  You can call us at (847) 348-8302 for more information about our tree trimming services.
---