Proper fertilization benefits plant life in many ways which makes it important to ensure that your trees are fertilized.  Trees get vital nutrients from fertilization that help them grow to their full potential and have the strength to resist stress, insects, disease, severe weather, and harsh conditions like drought.  Your trees should be fertilized twice each year, in the spring to provide nutrients for the growing season and in the fall to help them better withstand the winter conditions.
Hendricksen Tree Care provides tree care fertilization services to help fertilize trees for residential and commercial properties in Winnetka, IL.  Our professionals will know which type of fertilizers and methods will be most beneficial for your trees and shrubs and ensure that the fertilizer is applied at the right time.
Tree Fertilization Methods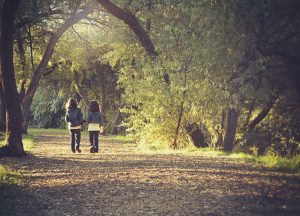 Tree fertilization is applied in one of two ways; by direct injection or by soil injection.  The best method to use depends on the specific scenario and purpose.  Our arborists can advise you on the best method of fertilization for your trees and shrubs.
Soil Injection: A special tool is used to inject the fertilizer underneath the soil directly to the root system. With this method, we can penetrate compact soil and put the fertilizer beyond the reach of the grass roots so that the tree roots get the nutrients.  Our arborists will determine the right blend of macro and micro nutrients for the fertilizer after an assessment of your trees.
Direct Injection: The fertilizer is injected straight into the vascular system of the tree to ensure that it gets 100 percent of the nutrients. With this method, there is no competition for the nutrients from the grass or surrounding plants.  We generally recommend this method for trees that are deficient of the proper nutrients.
Professional Tree Fertilization
At Hendricksen Tree Care, we have been fertilizing trees in the Winnetka, IL area for many years.  We offer a fertilization program in which we will fertilize your trees when needed with the best type of fertilizer and method.  Proper fertilization from our professionals will improve the strength and beauty of your trees and help them better survive the winter.  You can call us at (847) 305-5524 to learn more about our tree fertilization program in Winnetka, IL.
---
Reviews:
Review by Steven Curl
Tree Care Services
Rating

"They took down a pine in my front yard. They did a great job at fair price. Highly recommend, would hire again."
---
Review by Scott Hansen
Tree Care Services
Rating

"Great tree trimming company very professional. Upfront with your costs. Considerate of your property."