A tree is almost always a positive presence in your yard or landscape.  The natural beauty of a tree can improve the look of your property and provide shade and oxygen for better air quality.  Trees that are properly cared for can live for years because they have better resistance against disease, insects, and harsh weather conditions that can cause damage.   However, no amount of care can completely protect your trees from damage and if a tree becomes severely damaged and unstable, it is a dangerous presence on your property.
Our arborists at Hendricksen Tree Care always work in the best interests of your trees to ensure that they receive proper care.  If a tree is affected by insects or disease, we will try every option to treat the tree and restore its health.  Unfortunately, there are situations in which the damage is too severe to save the tree and it will need to be removed.  A tree that has become unstable is a major risk for broken tree branches or collapse which can cause serious property damage and injuries.  Trying to remove a tree yourself is extremely dangerous and should be left to the professionals.  At Hendricksen Tree Care, we provide tree and stump removal services to safely remove affected trees in Winnetka, IL.  Our arborists will ensure that the tree, branches, and stump are fully removed from your property.
When to Remove a Tree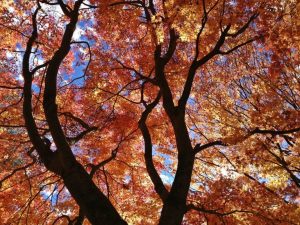 When a tree becomes unstable and there is a risk of falling branches or collapse, it must be removed as quickly as possible.  Falling tree branches or a falling tree can seriously damage the surrounding buildings, vehicles, and powerlines as well as cause a major injury or death.  If you suspect that a tree on your property is unstable, call our professionals immediately.  We will inspect your tree and if we determine that it cannot be saved, we will remove it from your property.
The following are the main signs that your tree needs to be removed:
Major damage from insects
Deep cracks in the trunk or main branch
Extensive storm damage
Advanced disease
Professional Tree and Stump Removal
Our licensed arborists at Hendricksen Tree Care can safely remove heavily damaged and unstable trees from your property.  We have the training and equipment to do the job safely and we always follow ISA guidelines to fell trees anywhere including sensitive areas near buildings, powerlines, and other trees.  Once we remove the tree, we will grind the stump down 4-6 inches underground so you can use that area of your yard again for new growth.
If there is a damaged or unstable tree on your property, make sure you call Hendricksen Tree Care to have it removed.  We will assess your tree to determine if removal is the best course of action and then remove the tree and stump safely and efficiently.  You can call us at (847) 348-8302 for tree and stump removal services in Winnetka, IL.
---
Reviews:
Review by Steven Curl
Tree Care Services
Rating

"They took down a pine in my front yard. They did a great job at fair price. Highly recommend, would hire again."
---
Review by Scott Hansen
Tree Care Services
Rating

"Great tree trimming company very professional. Upfront with your costs. Considerate of your property."
---