As living organisms, all types of trees are susceptible to disease as well as infestations from insects that can result in very serious damage.  When a tree becomes affected by insects or a disease, the symptoms may be minor or hard to recognize at first, but they can quickly accelerate and damage your tree to the point that it needs to be removed.  If you suspect that any of your trees are affected by insects or a disease, you must react immediately to have your tree diagnosed and treated before the damage becomes worse.  Hendricksen Tree Care provides tree treatment and maintenance services in Winnetka, IL to diagnose and treat trees that are affected by a disease or insect infestation.  Our arborists will diagnose the issue with your tree and create an effective care plan to resolve the problem and restore the health of your tree.
Tree Disease Treatment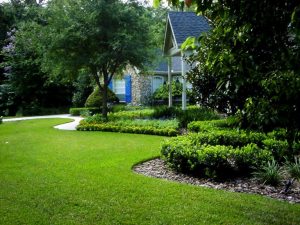 There are a number of tree diseases that can cause different types of damage to your trees including trunk damage, stunted growth, and defoliation.  Most tree diseases are caused by a fungus or bacteria, but it is also possible for harsh conditions like droughts to trigger a disease in your trees.  If your trees show any of the following symptoms, you should call the arborists of Hendricksen Tree Care immediately for a diagnosis:
Abnormal growths on the trunk or branches
Dust-like powder or dark spots on the leaves
Dying or yellowing foliage
Weak or dying branches
Our arborists will immediately inspect your trees and make an accurate diagnosis of the problem.  Once we have determined the disease, we will discuss your treatment options and advise you on the best course of action to restore the health of your tree.  Our tree treatments will help alleviate the symptoms and rid your tree of the disease.
Tree Insect Treatment
Trees can benefit from the presence of certain insects, but there are many insects that can damage your trees and drain them of their nutrients.  There are generally two types of insects that can cause trouble for your trees; insects such as Japanese beetles that feed on the leaves, and insects like the emerald ash borer that burrow into the tree to feed on the wood and nutrients.  Both types of infestations can result in very serious damage that can compromise the health and integrity of your tree.
If you notice small holes throughout the bark of your tree or leaves that have been skeletonized, there is a good chance you are dealing with an insect infestation.  At Hendricksen Tree Care, our experts can determine what type of insect is affecting your tree as well as the best treatment option to get rid of the pest.  We will then discuss your treatment options with you and begin administering the treatments to get rid of the insects.
You can expect one of the following types of insect treatments, depending on the insect and nature of the infestation:
Trunk injection
Soil injection
Canopy spray
Bark spray
Tree Maintenance
Providing regular, effective maintenance will give your trees the strength to better resist insects and disease.  Our arborists can help preserve the health of your trees with the following tree maintenance services:
Once a year treatment: Each spring, we will treat your trees with this treatment to ensure that they have the nutrients they need to resist insects and disease all year.
Tree pruning: Trimming trees to remove dead, diseased, and broken branches will help keep your tree healthy.
Organic tree fertilization: We use organic fertilizers to provide your trees with the nutrients they need to grow.
Tree disease and insect prevention: We provide treatments for healthy trees that will help prevent insect infestations and diseases.
Storm tree service: If your trees are damaged by a storm, we will treat your damaged tree and clean up broken branches and other debris.
If you notice any symptoms of an insect infestation or disease on your trees, do not hesitate to contact our professional arborists at Hendricksen Tree Care.  We will assess and diagnose your trees and immediately begin with the treatments to get them back to health.  We can also help those in Winnetka, IL with our preventative tree maintenance services to reduce the risk of disease of insect infestations.
You can reach Hendricksen Tree Care for tree treatment services in Winnetka, IL by calling (847) 348-8302.
---
Reviews:
Review by Steven Curl
Tree Care Services
Rating

"They took down a pine in my front yard. They did a great job at fair price. Highly recommend, would hire again."
---
Review by Scott Hansen
Tree Care Services
Rating

"Great tree trimming company very professional. Upfront with your costs. Considerate of your property."
---